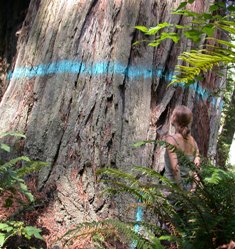 A 2,000 year-old Redwood named Spooner in Humboldt County, California is slated for destruction. Only a few activists sitting in the trees is all that stands between the loggers and these trees that were old when Jesus walked the Earth.
If you care, please send whatever you can afford via PayPal to help these folks remain in these trees for however long it takes. They need food, lights, rain gear, you name it. Please
see this page for their needs
.
If you live in northern California, or can get there soon, please help these people. They are doing what all of us would if we were there.
If you can mail supplies, please do so. If not, please
make a donation today
.
Tags: